Table of Contents
If you've ever wondered, "Are Bulova watches good?" then you're in the right place. As someone with a genuine affection for affordable watch brands, I may be a tad biased in favor of Bulova. However, I'll provide you with a comprehensive look at their offerings to help you decide for yourself. In this article, we'll delve into the history of Bulova watches, discuss their reputation, and present some of the best Bulova watches across different price ranges and collections.
The Rich History of Bulova Watches
Bulova's journey began back in 1875 when Joseph Bulova, an immigrant from Bohemia, founded the J.Bulova Company. Over the years, the company underwent several transformations, ultimately becoming the Bulova Watch Company in 1923. In 1979, it became part of the Loews Corporation and later, in 2007, was acquired by Citizen, a global watch industry giant.
One of Bulova's significant contributions to the watch industry was the introduction of standardized mass production techniques in 1912, which were groundbreaking at the time. By 1919, they offered a comprehensive range of men's watches. Their innovative spirit extended to advertising when they broadcasted the first radio advertisement in 1926 and aired the inaugural television commercial in 1941.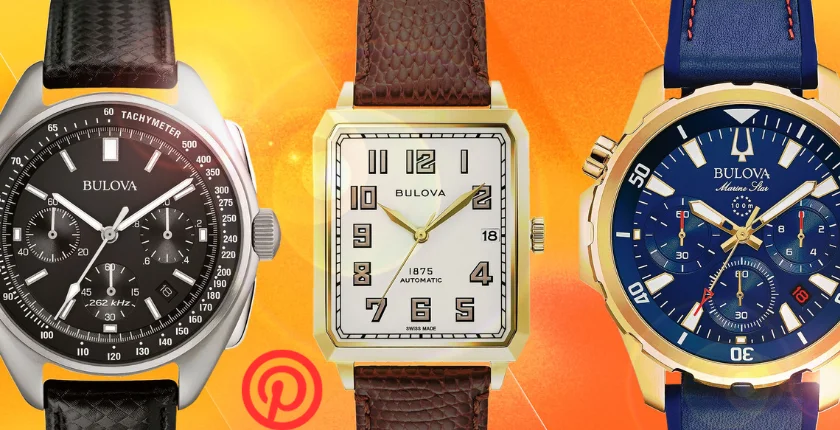 Are Bulova Watches Good?
As one of the oldest and most established global watch brands, Bulova has an extensive history and experience in crafting timepieces. They are renowned worldwide for their use of high-quality materials and their diverse range of watches that cater to various budgets and tastes. From elegant dress watches to robust diver-style timepieces and precision-driven watches, Bulova offers something for everyone.
In my personal collection, I have two Bulova watches that I cherish. One is an automatic Bulova with an exhibition case back, a unique keyhole on the dial, and striking rose gold detailing. The second is a more affordable quartz chronograph, perfect for casual wear Lifestyle.
Let's explore some of the best Bulova watches available, spanning a variety of price ranges and collections.
Bulova Watch Collections Worth Exploring
Accutron II: A collection known for precision and style.
Marine Star: Offering reliability and a touch of luxury.
Precisionist: A series that excels in timekeeping precision.
My personal favorite is the Precisionist series, introduced in 2010. These watches feature a new type of quartz movement with a higher frequency crystal, operating at 262,144 Hz, eight times the industry standard. This results in remarkable accuracy, with a deviation of only +/- 10 seconds per year. The sweeping second hand of the Precisionist series rivals the smoothness of high-end luxury watches like the Rolex Submariner and the Seiko Hi-Beat 36000.
Bulova: 16 beats per second (57,600 bph)
Rolex Submariner: 8 beats per second (28,800 bph)
Seiko Hi-Beat: 10 beats per second (36,000 bph)
When compared to these esteemed timepieces, Bulova's Precisionist series holds its own.
Where to Purchase Bulova Watches
If you're considering purchasing a Bulova watch, it's essential to choose reputable retailers. Two of my preferred options are Amazon and Watch Shop, as I have had positive buying experiences with them. These platforms offer a vast selection of men's and women's Bulova watches in various styles to cater to diverse preferences.
Top 9 Bulova Watches for Your Consideration
Let's dive into a curated list of some of the finest Bulova watches currently available. These models have garnered popularity for their design, features, and overall quality.
Related post to read about High-Tech Mining Crossword
1. Bulova 96B251 Special Edition Moon Watch
Bulova made history during the Apollo 15 mission when a Bulova moon pilot chronograph was worn on the moon. The 96B251 is a special edition replica of that iconic watch, featuring a high-performance quartz movement, super-luminous markers and hands, anti-reflective sapphire glass, tachymeter, and a calendar. It comes with two interchangeable straps, making it a versatile choice for watch enthusiasts.
2. Bulova Men's Marine Star 98B230 Chronograph Watch
This Bulova watch combines two-tone gold and silver with a deep blue dial, exuding luxury. It utilizes a Japanese Miyota quartz movement and boasts a 100m water resistance rating, a date display, and chronograph functions.
3. Bulova 97A109 Automatic Quartz Men's Watch with Exposed Movement
One of the most popular Bulova watches, this model features an exposed mechanism on the front dial, providing a captivating view of the watch's inner workings. It also has an exhibition caseback, allowing you to appreciate every detail. The watch employs a Japanese Miyota automatic movement and offers a 30m water resistance rating.
4. Bulova 21 Jewel Automatic 96A158 Men's Watch
This classic Bulova watch features a keyhole exposure on the front dial and an exhibition case back, showcasing its intricate inner mechanisms. It operates on an automatic self-winding movement, offering a 30m water resistance rating.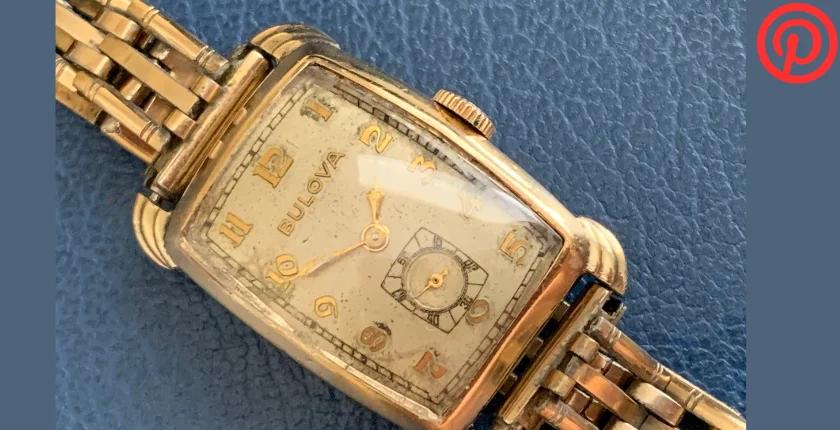 5. Bulova Sports 96A175 Quartz Chronograph Watch (Affordable)
For those seeking a more budget-friendly option, the 96A175 is a solid choice. It offers a well-built timepiece with attractive chronograph sub-dials and textured detailing on the dial. The watch uses a Japanese Miyota quartz movement and has a 30m water resistance rating.
6. Bulova 96B175 Precisionist Chronograph UHF Men's Watch
This high-end Bulova watch features an ultra-high-frequency movement, delivering exceptional accuracy and precision timing. It offers a continuously sweeping second hand and the ability for precision chronograph timing to 1/1000th of a second. With a 300m water resistance rating and a screw-down case back and crown, this watch exemplifies Bulova's commitment to quality.
7. Bulova Marine Star 98B104 Men's Chronograph Watch
Part of the Marine Star collection, this large and stylish watch features a 44mm casing diameter with PVD rose gold plating on the case. The rubber strap adds a unique touch. It utilizes a Japanese Miyota chronograph quartz movement and has a 100m water resistance rating.
8. Bulova 96A120 Men's BVA Automatic Men's Watch
This 21-jewel automatic watch from Bulova showcases its intricate movement through an exhibition case back and a keyhole skeletonized design on the front dial. It relies on a Japanese Miyota automatic movement and provides a 30m water resistance rating.
9. Bulova Marine Star 98B203 Quartz Men's Watch
The 98B203, another standout from the Marine Star collection, features a 43mm design with exquisite detailing on the coin-edged bezel. With a 100m water resistance rating and a Japanese Miyota movement, this watch is a testament to Bulova's craftsmanship.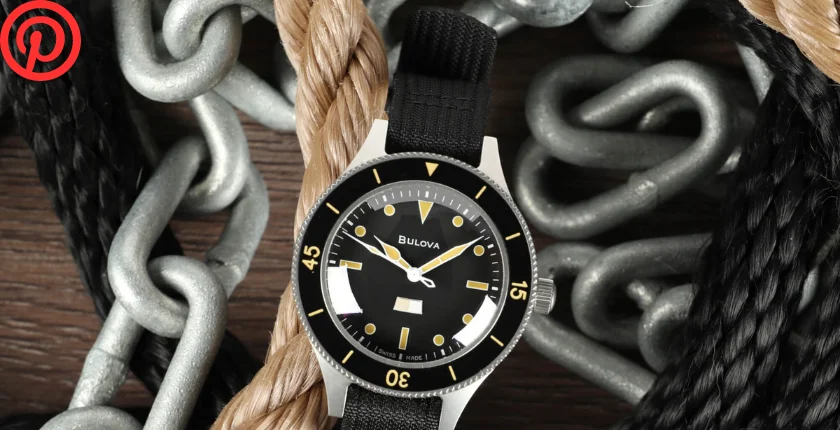 Final Words
Bulova has consistently proven itself as a dependable and stylish watch brand. Their watches are priced reasonably, offer diverse options, and maintain a reputation for quality. Whether you're seeking a classic timepiece or a modern chronograph, Bulova has a watch that suits your style.
For additional Bulova watch reviews, simply type "Are Bulova Watches Good Reviews" into the search bar at the top. If you've been wondering about the quality of Bulova watches, I hope this article has provided the information you need to make an informed decision. Share your thoughts in the comments below; I'd love to hear your opinions.